Female Relationship Capacity Report
Compatibility is only half of the picture when it comes to a healthy relationship. The other half is your (and your partner's) capacity to relate in such a way so as to make another person feel loved, respected and cherished, as well as your capacity to be loved, respected and cherished by someone who wants to do the job. The truth is, this is a much more important reading than a compatibility reading. Not knowing our capacity to relate is like driving with our eyes closed, which has the unfortunate consequences of a higher than 50% divorce rate. Understanding your capacity to relate will help you understand why your relationships have only been so fulfilling and best of all, it will help you see what you need to do (or not do!) to have the best relationship. Get this one time report on yourself so that you strengthen your foundation for a healthy relationship and then get the Male Relationship Capacity Report on potential partners to see if they are worth your consideration.
This report is gender dependent, it is a report for a woman's horoscope. If you are male or want to know about a man's capacity to have a healthy relationship, then get the Male Relationship Capacity Report.
Birth Time Requirements: Accurate birth time is important for this report. If you only know the day of birth and not the time of birth, then only half the report will be correct, the other half will be incorrect, so make sure you dig up the proper birth time.
---
Email Me when New Reports are Available
Relationship & Compatibility Reports
"It is in the area of human relationships that I find astrology to be the most useful. No other part of our life can be as perplexing, confusing and painful as love - so astrology to the rescue!" -Ernst Wilhelm
~
~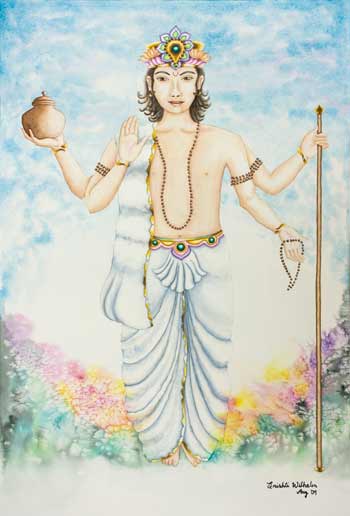 Mythical Image of Venus to Guide you in your Relationships
~ ~ ~
"That's great I got it, the report is so insightful _ thank you !" - JJ, London
~ ~ ~
"I must tell you that I ordered the relationship compatibility report and the ready for love reports on your website. The information I read regarding the issues I have to work out in love were truly life changing! I was never quite aware of these patterns of mine and how detrimental they have been to my relationships. I thought I was being self-sufficient and helping out my partner so that I don't become a burden, I never thought how this could be seen as disrespectful and how it could have eventually pushed away the men I cared for..."
~ ~ ~
"I purchased the relationship compatibility report and it really gave me a lot of insight on why my marriage was not working and why we were getting a divorce. Gave me a sense of calmness and peace with the entire situation. Thank you so very much for the gifts that you provide to me and everyone." - CB, Florida